In theory, there should be an iPhone 7S coming out this year or as per rumours, a massively upgraded iPhone called the iPhone 8. But now new rumours suggest that the upcoming Apple flagship will be called iPhone X, marking the tenth anniversary of the iPhone.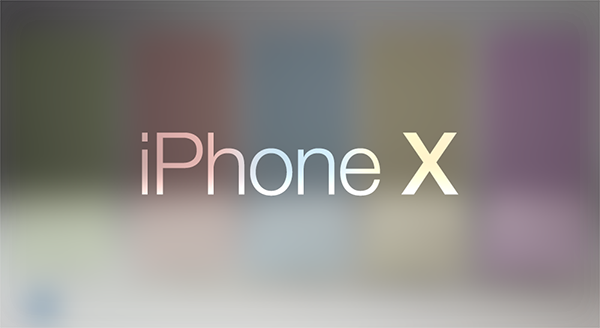 The change of name makes sense because of the fact that 'X' denotes the number 10 in the Roman numerical system. As per Mashable, Cowen and Company analyst Timothy Arcuri made a reference to iPhone X as Apple's next flagship in a research note for his company's investors. Arcuri claims that the new iPhone will be a 5.8-inch model and a "feature-rich launch". Alternatively, it's possible that iPhone X could be only a codename and Apple will be revealing its flagship's new name upon release, possibly in September 2017.
The iPhone X will sport a handful of alluring features like a curved OLED display that'll be exclusively supplied by Samsung. The front-facing camera, earpiece and a fingerprint scanner will be embedded into the screen leaving more room for a true experience of an edge-to-edge screen.
Arcuri also gave way to a significant detail about the next iPhone saying that it'll be capable of facial and gesture recognition powered by laser sensor. The technology will allow the iphone to recognise of simple gestures and even power augmented reality camera functions. Last year, Apple CEO Tim Cook has been seen talking about Apple's interest and plans in Augmented Reality. Moreover, the company had acquired an AI firm called Emotient who had been reportedly working on developing a technology that won't only recognise a face but would be able to make out emotions in the face by recognising a series of different facial expression.
With features like gesture control and facial recognition capabilities, Apple will be heading towards a world where they'll play a pioneering role in making AI a norm among people. By the looks of it, the iPhone X will be the most exciting phone made by Apple till date. The phone is set to break records.