The rumor mill suggest that potential buyers might get their hands on the iPhone 8 in the month of October. Since we are heading closer to the launch of Apple's upcoming flagship, fans wish to focus more on the currently lined-up device. But as new reports pour in, it is hard not to shift that focus from Apple iPhone 8, for according to these, iPhone 9 is expected to sport a powerful battery, possibly bigger than what Apple uses for its handsets.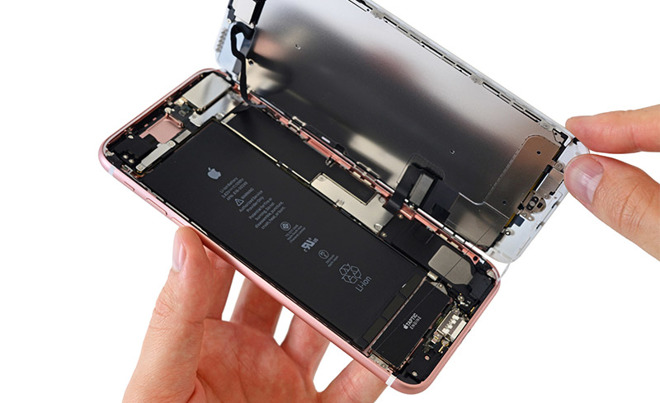 With rumors doing the rounds, reports have already come in from an unnamed source on Thursday. According to the Korea Economic Daily, Apple has appointed LG Chem to be the battery supplier for its upcoming iPhone 9. LG Chem claims to have "invested hundreds of billions of won in dedicated facilities and plans to start full-scale mass production from early next year."
To note, the company is going to be an exclusive supplier of iPhone 9 batteries; specifically, the "L-Shape" battery, bent to the right at the bottom. Now, why an L-shaped battery? With valid relevance, Apple's battery can only be increased by size if it's an L-Shaped one, without further increasing the size of the handsets.
Furthermore, this report states, "Apple has customized it to take advantage of the space on the bottom right of the iPhone that has evolved from the development of electronic component integration technology." Until now Apple has received batteries from eminent suppliers such as Samsung SDI, Murata Manufacturing Co. in Japan, China ATL as well as LG Chem. But by far other battery suppliers have remained to be the manufacturer of rectangular batteries, other than LG Chem.
Envisions offered by some exclusive reports offer us the insight that iPhone 9 is expected to debut in 2019. Expected specifications include two screen sizes- the 5.28-inch, and 6.46-inch variants. Apple devs have also planned to switch over from the IPS LCD panels to OLED panels, as per display technology. Until any further reports come in, iPhone 9 is still hanging in the air. As of now, brace up for Apple's four brand-new variants to roll out this year, and celebrate the 10th anniversary of the Cupertino tech conglomerate.