Yesterday we had reported that the newly introduced renders of Galaxy Note 8 stylus have revealed the design of Galaxy Note 8 S Pen. Now we have come across yet another envision indicating the Samsung Galaxy Note 8 earset may be Bixby-Compatible. Currently, the South-Korean tech conglomerate is designing a Bluetooth-enabled earset expected to integrate Bixby support.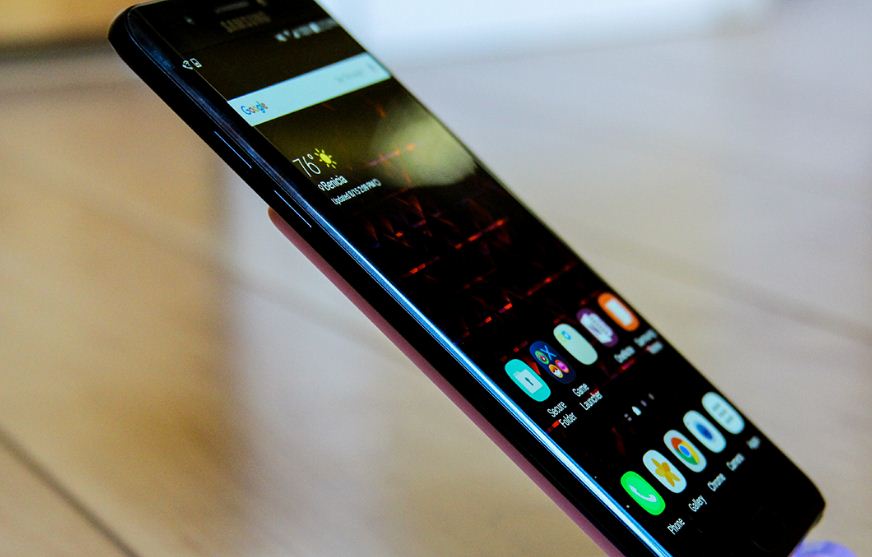 Bixby, the artificial intelligence (AI) assistant, developed to make interactions easier, debuted with the release of Galaxy S8. Today, the industrial sources stated Bixby to be compatible with Note 8's upcoming earset. According to reports, the Original Equipment Manufacturer (OEM) has already wrapped up the design phase and is all set to proceed further with the commercial business. And it now appears that Samsung has already started planning to launch Galaxy Note 8 in the coming months.
With the unveiling of next generation Note series smartphone, Samsung might plan to bundle the headsets alongside the upcoming flagship phablet. Those who wish to buy the upcoming Galaxy Note 8 phablet will initially be offered the same with the earset for free of cost before the latter individually hits the market shelves. But keep in mind that Samsung's developers have not yet offered any further official announcement.
As far as the earset is concerned, the device is expected to be compatible and compactly communicable with Bixby's servers, connecting it through the wireless technology, say Bluetooth and further using its Wi-Fi or cellular connection. With previous reports, we have already gathered that the phablet will roll out with the Infinity Display feature. But the new render by case maker Nillkin design shows off a sizeable top bezel alongside a comparatively thinner bottom bezel.
Samsung's Galaxy Note 8 might feature two 13-megapixel lenses alongside 6.3-inches display size. With optical technology, fans will be offered with 16MP primary camera on the rear panel alongside a selfie shooter of 13 MP. The beast will be powered by a non-removable Li-ion 4000 mAh Battery and embedded with a fingerprint sensor. Until it releases, we can be sure to hear some more news and rumors about the upcoming phablet from Samsung.