The upcoming Samsung Galaxy Note 8 has shed one more secret: about the dual rear cameras. Now, we had previously confirmed that this would be the first Samsung device to have a dual rear camera setup. We are aware that the Galaxy Note 8 will release soon. With the details of the rear cameras being revealed, we believe that the expectation levels will reach to the skies.
The Samsung Galaxy Note 8 has been subjected to multiple leaks, some of them rumors while some have turned out to be bona fide news pieces. This latest news comes from ETNews, which is a Korean outlet covering the technology industry. We believe that the new Galaxy Note 8's dual lens rear camera setup will comprise a 12MP primary dual pixel RGB sensor, where the colors red, blue, and green are combined together to form a broad array of colors, as well as a 13MP secondary sensor that will be armed with a telephoto lens.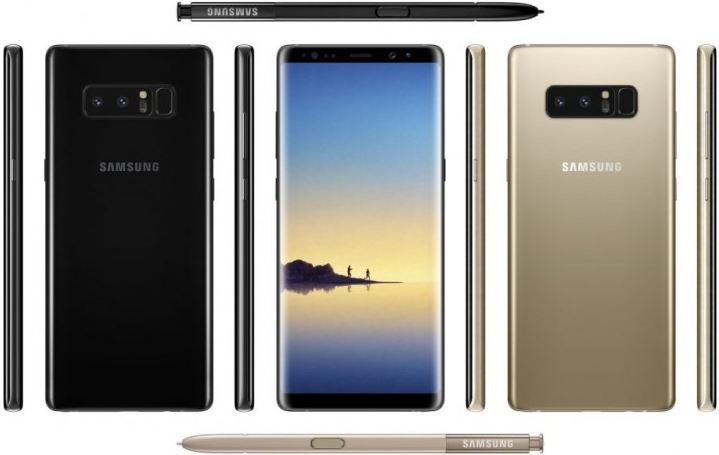 Furthermore, the report states that this rear camera system will have support 2x optical zoom. This means sharper and better photos. Also, the secondary telephoto lens will also have OIS or Optical Image Stabilization support as well. This means that the photos will have a more stable outlook as well.
Dual rear cameras are essential to provide a better chance for phone-based AR (Augmented Reality) and VR (Virtual Reality) technology to take off. Should the Samsung Galaxy Note 8's gamble pay off, we believe that Samsung will stick to the dual rear camera technology in most of its future flagship devices. Besides, the dual rear camera setup also provides better blur or bokeh effect.
Also, the users will, in the end, benefit from the optical zoom technology on the Samsung Galaxy Note 8. The dual lens technology will provide optical zoom technology instead of the traditional digital zoom. Also, digital zoom makes for pixelated images which, in photography parlance, are called noisy pictures. Optical zoom bypasses this defect. Adding to the feature list is the redesigned S-Pen, which will add to the overall attraction factor.