The hotly-awaited Galaxy Note 8 has already been unveiled by the Korean tech giant. And leaving no stones unturned, Samsung brought some of the high-end features with the much-anticipated Galaxy Note 8. Out of the rest, one such exciting thing about the flagship smartphone is its variant with a 256 GB internal storage (as we had earlier reported on this news here). Now the variant has been confirmed to arrive for South Korean fans.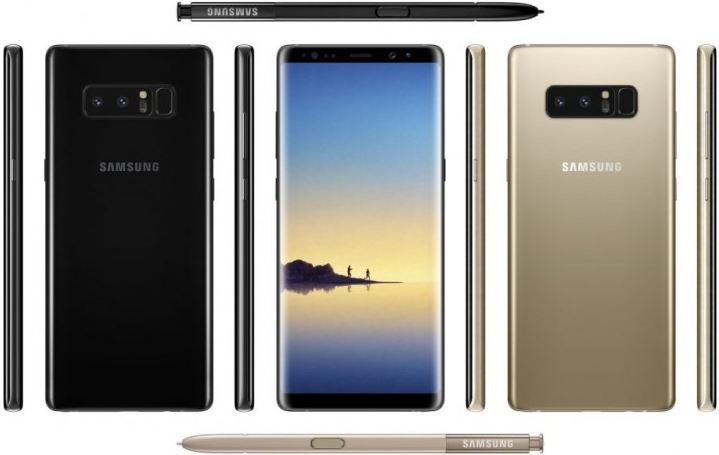 KT Olleh, the domestic wireless carrier has reportedly listed the 256 GB variant of Galaxy Note 8 on its website. Now the mobile service will sell both the 256 GB and 64 GB variant as soon as it hits the market shelves in the coming month. Over the past few days, reports on the 256 GB variant wasn't expected for the United States and Europe markets. Therefore, KT Olleh happens to be the first domestic carrier of the most high-end variant of Samsung Galaxy Note 8. Interestingly, we have already reported about iPhone 8's three variants. And out of the three, one of them will hit the market with a whopping storage of 512 GB. Now, if we are to go by the reports then one may expect to see a tough competition between Galaxy Note 8 and iPhone 8 in the coming days.
In the design language, the Galaxy Note 8 flaunts a 6.3-inch QuadHD+ AMOLED Infinity Display alongside a resolution of 1440 × 2960 pixels. The phablet, under the hood, is housed with a Qualcomm Snapdragon 835 processor for the United States, while the octa-core Samsung Exynos 8895 chipset model is designed for the Asian markets. On the optics front, Samsung's Note 8 sports a dual 12 MP alongside OIS and PDAF features. While one of the selfie shooters feature a wide angle lens with an aperture of f/1.7, another boasts a telephoto lens with an aperture of f/2.4. Galaxy Note 8 users can send handwritten messages through the Note 8 S Pen. As of pricing, the basic Galaxy Note 8 model comes with a price tag of $960 (approx Rs. 61,500).