The OnePlus 5T news stream simply refuses to die down. yesterday we had received a render of the upcoming phone. It showed off its style statement. In fact, there was some initial confusion over whether the new phone would be called the OnePlus 5T or the OnePlus 6. That dispute now seems to have been put to rest: we are looking at the OnePlus 5T and it may release sometime soon.
The image was first revealed by Android Authority. It shows off a sideways glance at the upcoming device and it also shows off one important aspect: there is no front-mounted fingerprint scanner. This seems to be a departure from the norm: all of the OnePlus devices released till now have front-mounted fingerprint scanners.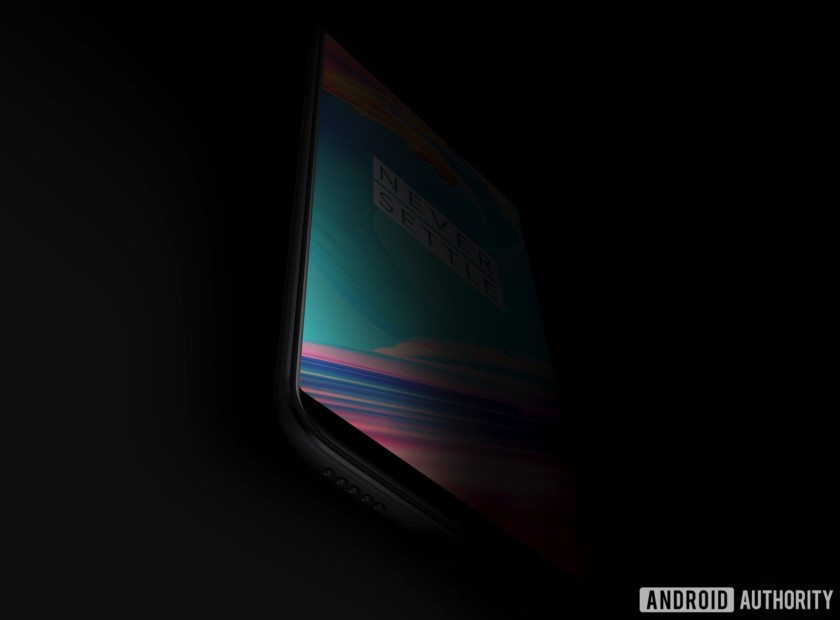 The fact that this feature is absent may prove that there might be a full-screen variant coming soon. As we have reported earlier, there could be onboard a 6-inch display which will boast an aspect ratio of 18:9 together with a full HD+ resolution which might be 1,060 x 2,080 pixels. Barring the OnePlus X mid-tier phone from the year 2015, all of the OnePlus devices have been graced with a 5.5-inch FHD display and also a 16:9 aspect ratio.
The bezels that could be seen on the alleged OnePlus 5T are extremely thin. It seems to sport an aluminum frame and the bottom side of the device seems to be bearing an external speaker as well as a USB Type C port. Apart from these few changes, we believe that the OnePlus 5T will be identical to the OnePlus 5 in practically all respects.
Which means that the OnePlus 5T will also have the new Qualcomm SNapdragon 835 SoC which is the top-of-the-line processor. Besides, it will also have 6 and 8GB RAM variants with 64GB and 128GB storage variants. Overall, it seems that the famed 'flagship killer' is set to have another go at the ruling stars of the smartphone world.