If the latest reports are correct, the Xiaomi Redmi Note 5 and the Redmi Note 5 Plus will launch before the 11th of November. We have covered both the devices in great detail. The Redmi 5A was launched in China recently with an estimated 8 days of battery life. Given the great success of the Redmi 4A, it comes as no surprise that Xiaomi would want to bring out the next generation as soon as possible.
The new generation of the Redmi 5 series will have better specs with rear mounted dual cameras. We had reported the same earlier regarding the Redmi 5 Plus device.
As far as this report is concerned, it came from the Chinese website MyDrivers. The new Xiaomi Redmi Note 5 may be launched in three different variants, the report says. Besides, there will also be a Redmi Note 5 Plus which will come up alongside the Redmi Note 5. If they are launched before November 11, the chances of being bought over the festive season increases. Also, China's largest online shopping festival starts November 11. Hence, we believe that the devices will launch prior to that happening.
In related news, the Xiaomi Redmi Note 5 may come in three variants: one with 3GB RAM alongside 16GB of internal storage, another with 3GB RAM alongside 32GB of internal storage and the most premium version will have 4GB RAM as well as 64GB of internal storage. The prices are, respectively, 999 Yuan (or Rs 9849), 1299 Yuan (or Rs 12,807) and the most premium version will come for 1699 Yuan (or Rs 16,751).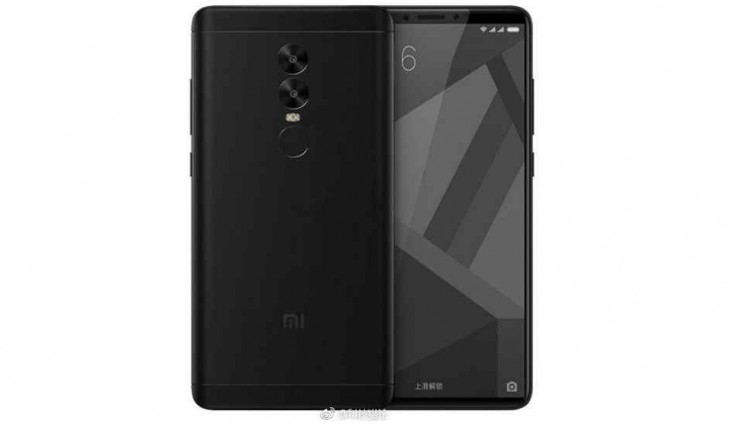 We had earlier spotted the Redmi 5A on TENAA. The Xiaomi Redmi Note 5 will have, under the hood, either the MediaTek P25 or the P30 chipset. Premium variants with 4GB of RAM as well as 64GB of internal storage may well be powered by the Snapdragon 630 octa-core chipset.
As far as the cameras are concerned, this smartphone will have a dual rear camera setup with both a 16-megapixel and a 5-megapixel sensor As of now, we do not have any details on the front snapper. These devices will run on Android Nougat based MIUI 9, a new variant of which we reported about today, and we expect a 4000 mAh battery. All of the Redmi Note 5 models will have a 5.65-inch FHD+ display that has an aspect ratio of 18:9.
A cheaperXiaomi device, the Redmi 5 Plus, with a 5.7-inch display and a 720 x 1280 pixel resolution, one powered by a Snapdragon 450 chipset, may also be announced. It will have a price tag of 799 Yuan.