Ever since the photography world garnered immense popularity over time, the "camera does not matter" debate has increased with much significance. In respect to the brand rivalry, the only thing that strikes users' mind: is Canon better than Nikon? Or is it vice-versa? Regardless of this, we have seen other brand names that have come into the limelight including Sony with its Alpha 7R III. However, the aforementioned imaging giants have also had its own shares in the recent past as we have reported on both Nikon's mirrorless cam and Canon EOS M100 (when it was initially announced).
Talking about the Indian market, it has always gained a lot of attention on the camera front and received some of the most eminent cameras in the recent past. To beat all photography rivalries, specifically the Nikon-Canon one, the German-based camera giant, Leica, leaving no stone unturned, has now announced its foray into the Indian markets. What may be pleasing is that Leica has opened its initial partner store in India's capital, Delhi, and thus is planning to widen its reach in more destination points initially starting with the metros.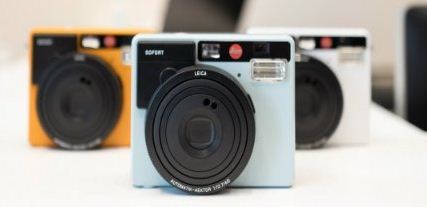 "We are extremely excited to launch in a country which is rich in art, history, and culture. We have opened up our first and exclusive Leica Camera AG partner store in Delhi and I believe this will be appreciated by our patrons," stated Sunil Kaul, Managing Director, Asia Pacific Region, Leica Camera AG, in Leica's entrance in the Indian markets. The Leica will bring its iconic S, SL, Q, M, V-Lux and D-Lux series to India, reports Gizbot. As per availability, this would be exclusive in Connaught Place at Leica partner store. The camera giant also is planning to launch a 360-degree communication campaign that will focus on the global marketing pillars of Leica.
Furthermore, Kaul added, "These are exciting times for us to enter Indian shores when more and more people are becoming familiar with the art of photography. We have observed that people are developing a deep penchant towards sophisticated and high-end camerawork, owing to the increasing disposable income, elevated tourism and deeper engagements on social media. The photography industry is booming and is at its peak in India, and we are committed to creating and building up a community around the brand by connecting with our target consumers and institutions."
Talking about Leica, it operates branches in France, Italy, Switzerland, Singapore, China, South Korea, Japan, Australia, UK and the USA. One may expect new and innovative products to drive force behind the company's prospect in the coming days.