It seems that the year 2018 ill see at least some users being unable to use the popular IM service WhatsApp. The company has clarified that it will no support the likes of the Blackberry 10 and Windows Phone 8 devices. This essentially means that any phone or device which runs on the BlackBerry OS, the BlackBerry 10 OS, and Windows Phone 8.0 OS will not be supported.
WhatsApp has always been on the technological forefront as far as upgradation is concerned. Over a month ago, the live location sharing feature had been rolled out. We had also reported how WhatsApp had included the 'Unsend' option in September. Now, in their official blog post, WhatsApp has confirmed that these devices will no longer be supported. You can use WhatsApp GB app as an alternative option.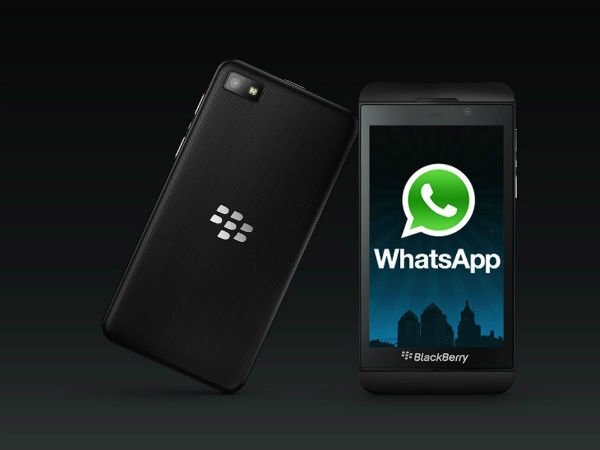 Incidentally, the end-of-life dates for the BlackBerry OS, the BlackBerry 10, the Windows Phone 8.0 and older platforms were confirmed in June this year. These platforms had also stopped receiving any updates whatsoever. WhatsApp had also revealed that their IM app will no longer work on phones that run Nokia S40 starting from December 31, 2018. From February 1, 2020, this app will stop functioning on those devices which run the now-dated Android 2.3.7 Gingerbread and other even older platforms. Also, the Symbian S60-based Nokia phones have seen their support ended on June 30, 2017.
Meanwhile, the end-of-life of the Blackberry 10 and the Windows devices too may not see any extensions, no matter what the circumstances are. We earnestly recommend that in case you are still using any of these devices, you must switch to a more modern phone with a supported OS. At this time last year, WhatsApp had also stopped any support for the likes of the Windows Phone 7 models, the Android 2.1 and Android 2.2 OS, besides the iOS 6 platform. This year, WhatsApp has rolled out certain great features as well. It is time that you upgraded to them.