Despite the downside of launching OnePlus 5T right five months after OnePlus 5, the company didn't hesitate a single time (even it was quite a backlash from OnePlus 5T buyers who picked the device and felt somewhere betrayed by OnePlus's rapid forced obsolescence). The device got famed massively anyway, and the Shenzhen-based smartphone giant continued to excel this 5T's range of popularity by introducing several variants, one by one.
Needless to speak, all the variants including Star Wars Edition, the Red Lava variant and the base model were some of the astonishing OnePlus devices. While this created havoc in the tech industry, the nostalgia of OnePlus's One and 2's Sandstone variant was a much-awaited one for the hardcore fans of the aforementioned edition. And there's no denying the fact that OnePlus One's and 2's sandstone panel has given a bigger hope for users to await the same when it comes to OnePlus 5T.
Dat Sandstone feel doe. Sandstone fans, what drew you to this grip? pic.twitter.com/Us9A4YPr5F

— OnePlus (@oneplus) January 3, 2018
"Dat Sandstone feel doe. Sandstone fans, what drew you to this grip?", the company hence decides to take it to Twitter with a teaser video that hints at the OnePlus 5T's sandstone variant. Via the post, we get to know some interesting facts about fans'. The sandstone OnePlus phones have been one of the best experiences for anyone with butterfingers, reports GizmoChina.
Quitely opposing to this news which we had reported yesterday, the teaser video doesn't come up with an official launch date. Whether or not the smartphone is coming tomorrow, we have no idea. So one may keep this space in mind for more news and leaks regarding the upcoming OnePlus 5T's sandstone variant. On contrary, we have earlier informed how this OnePlus 5T smartphone got listed on the JD.com at ¥3499 (~$539).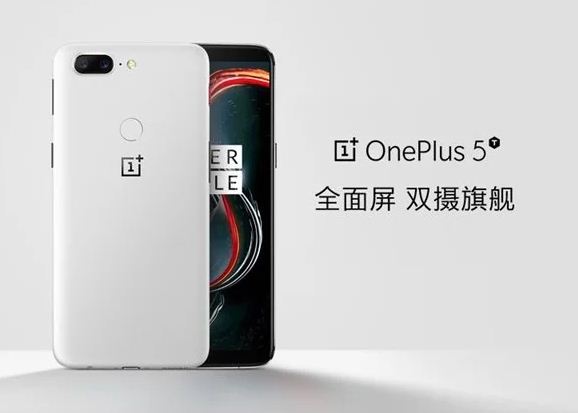 To recall, the OnePlus 5T sports a 6.01" FHD+ optic AMOLED display alongside an aspect ratio of 18:9. Protecting the smartphone, one will get the Gorilla Glass 5. The phone will be powered by the Snapdragon 845 processor, underneath the hood. It will be paired with 8GB of RAM and 128GB of default storage. The juice will be provided by a 3300mAh battery. So what one can think, will this new device take the online world by storm.?