Apple has launched three new iPhone models this year dubbed as iPhone XS, iPhone XS Max, and the affordable iPhone XR. Alongside the iPhone models, Apple has also launched its Watch Series 4. Now, it is being reported that a Day Light Saving (DST) bug is causing the latest wearable device from Apple to crash repeatedly. Many users have reported that the DST bug is also causing the devices to reboot in a closed loop.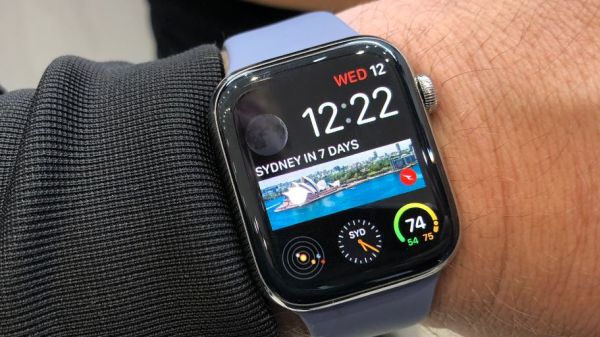 According to a report by 9to5Mac, the issue is being caused by an Activity complication on the watch face. As the smartwatch reboots, it tries to load the Activity complication again, when it fails, the device reboots again. There is no option of rebooting the device as of now and it continues in a closed loop until it runs out of power.
To recall, the Activity feature keeps track of the current day and provides hour by hour data of exercise, calories burnt and stand hours.  Maximum cases have been reported from Australia where the issue arises when people try to change the DST settings on the watch.
Until Apple releases a fix for this issue, it is not going to get resolved in any way. For now, the users need to keep the watch idle and wait for the update to be released. Apple is yet to release a fix for the same or provide an update in this regard. However, it is expected that the Cupertino based conglomerate will make an announcement soon.
The Apple Watch Series 4 comes with a price tag of $399 and $499 for the Aluminum and Steel variants respectively. The price of the wearable in India is Rs 32,470. Apple has also introduced a new Nike+ Apple Watch Series 4 recently which features limited edition watch faces and bands. The watch is exclusively available on Apple brand stores.