Microsoft is intent on making up for lost time with Crackdown 3, and the game is coming to the upcoming SDCC 2017 with a panel consisting of some remarkable names. One of the biggest reveals that Microsoft had at this year's E3 event was the attachment of actor and athlete Terry Crews to Crackdown 3, but not much was known about his character. But it has now been confirmed that Crews will be there at the the game's panel at the SDCC 2017 to reveal more about being Isaiah Jaxon.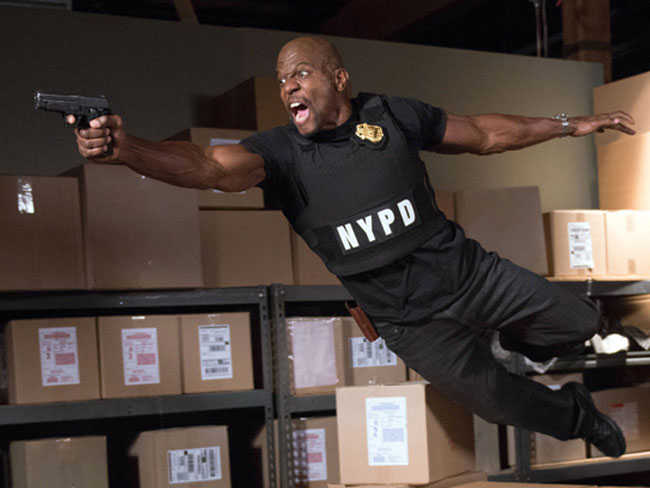 Alongside Crews, the panel will also consist of Larry Hryb, aka Major Nelson, and the Crackdown 3 developer team. Crews will be in conversation with Major Nelson to shed more light about his much-anticipated role in the upcoming game, and will also share exclusive first looks at Jaxon in action. The panel is slated to take place on Saturday, July 22, at 11 AM PDT.
Besides being able to partake in the discussion, panel attendees will take away assured gifts in the form of limited edition tees alongside being able to stand a chance to win exciting Crackdown 3 merchandise. There's also talk of "a few extra surprises," so we expect to learn more information and hear some more news about the ambitious new game during the one-hour long panel, including gameplay details and its villains.
Crackdown 3 has been in limbo for a long time since its announcement three years back. After teasing a big announcement back in April, Microsoft gave fans the biggest reveal so far at E3 2017, where the game's release details were also confirmed. Some gameplay details have also been highlighted, suggesting that while Crackdown 3 can be bested in under three hours, its progression system will make it extremely difficult for the non-"inhuman" gamers among us.
Crackdown 3 is slated for release on November 7, which is also the day of release for Microsoft's Xbox One X. Alongside the new platform, the game will also be playable on the Xbox One and Windows PC.